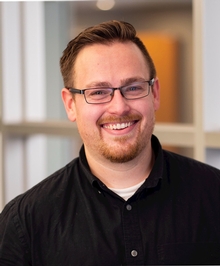 Nate Lichte
Director of Marketing & PR
Nate Lichte
Director of Marketing & PR
Nate Lichte is the Director of Marketing and Public Relations at the Institute for Education Innovation (IEI). He brings over a decade of experience in education spanning K-12, post-secondary, adult and juvenile justice, and corrections education.
Starting his career as an admission representative, Nate quickly advanced to Assistant Director of Admissions, leading a team of 20 admission representatives. He then spent five years working in various roles inside colleges and universities before transitioning out of the school. Afterward, he took his passion for education to MyMajors and Ad Astra Information Systems, where he continued to push for improvements in education in more indirect roles such as; Services Solutions Manager, Marketing Strategist, and Director of Marketing.
As the former Managing Director of Brainchild, Nate grew and led the organization through a global pandemic, successfully breaking company records. He brings significant experience in implementing innovative and effective marketing & sales strategies.
In his current role at IEI, Nate is responsible for leading all marketing and communications, growing membership, and supporting strategic leadership initiatives for sales and client acquisitions. He is a proud advocate of equity and inclusivity, and he is excited to use his expertise to elevate IEI's marketing efforts and increase brand awareness.
He and his husband, Jack Lichte, reside in the vibrant city of Kansas City, Missouri, where they share a home with their two beloved rescue dogs, Tebow and Jemma. In addition to their fulfilling careers, they take great joy in being devoted uncles to multiple nieces and nephews, ranging in age from 8 months to 22 years old.